Rockwell diamond indenter or HRC diamond indenter for hardness testing machines. They are used in manual and automatic hardness testing equipment to achieve precise and accurate labeling experiments.
The features of rockwell diamond indenter
* Precision Mounting
* Exact and Precise Readings
* Longer Life
* High Quality Diamonds
The technical parameters of rockwell diamond indenter
Products
rockwell diamond indenter
materials
natural diamond
angle
120°
indicated value
HRC R=0.2mm
application
HRC high hardness tester

Applicable hardness testing machines:American Wilson, German BK, Japan Akashi, Shimadzu and MITUTOYO, etc.
* Besides Rockwell indenter HRC-2, HRC-3, HRC-T1, HRC-T2 , we can also process Brinell indenter, Vickers indenter, Spherical indenter and so on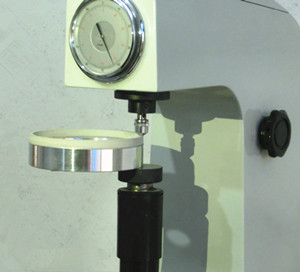 The note about Diamond Indenter
* Before installation, clean the indentor
* Ensure the installing surface touch the end of indentor shaft tightly, and fix it
* Place the testing piece stably
* The testing point doesn't be too near from the edge of the testing piece
* Don't strick the indentor