More SuperHard has been present on the glass processing market for over 20 years and will provide you a line of glass diamond tools for grinding furniture and building glass. More Superhard Products include metal bond diamond cup wheels, resin bond wheels, polishing wheels and diamond drill bits, etc. These diamond tools to be installed on straight edge machine or beveling glass machine for glass edge processing and drilling

Polishing Wheels for Glass Double Edging Machine & straight edging machine
The diamond glass wheels include, Full segment diamond wheels, Internal segment diamond wheels, crown continouse diamond wheels and resin diamond glass wheel. The double edging machine can be divided into rough grinding, fine grinding, polishing, film removal and safety angle. Glass straight edging machine can only be used to grind the flat bottom edge and two corners of glass.
Polishing Wheel for glass beveling machine
The diamond glass wheel include, resin glass wheel, silent resin glass wheel and metal diamond glass wheel, etc. Glass beveling machine is generally used for grinding bevel of the glass
Polishing Wheel for Glass (Conventional Grinding Wheel)
More SuperHard glass polishing wheels include, CE3 cerium oxide polishing wheel, X3000 polishing wheel, X5000 polishing wheel, 10S polishing wheel, BD polishing wheel and BK polishing wheel, etc
Metal Diamond glass wheel on CNC machine, glass diamond drill bits
Full segment CNC diamond grinding wheel is used for glass edge grinding. Glass diamond drill bits include straight shank drill bits, cone shank drill bits and theraded shake drill bits.
Diamond Cutting Disc, Diamond Cutting Wheel for Glass Cutting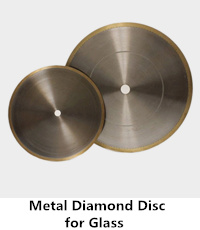 More detailed specification about glass wheel, please contact us
Email: [email protected]
Inquiry