Diamond back grinding wheels are used for silicon wafer grinding. our advanced technology makes back grinding wheel possible to grind all types of semiconductor wafers with less subsurface damage.
During grinding, the grinding wheel and the wafer rotate about their own rotation axes simultaneously, and the wheel is fed towards the wafer along its axis. The rotation axis for the grinding wheel is offset by a distance of the wheel radius relative to the rotation axis for the wafer.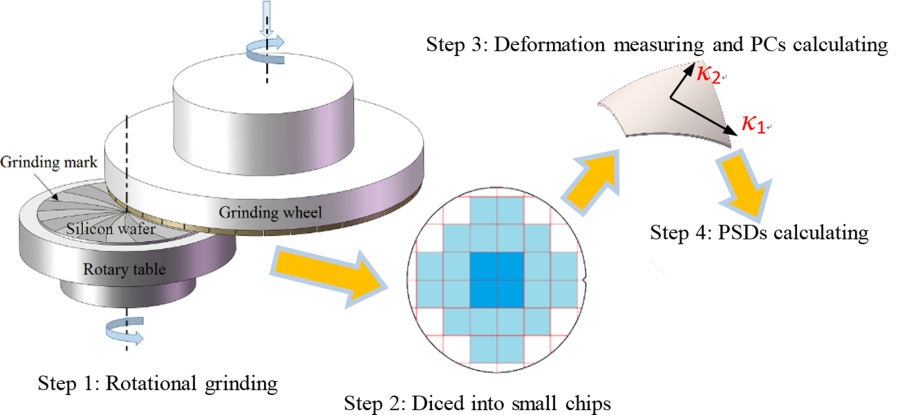 Applications of back grinding wheels
Back thinning, rough grinding and fine grinding of silicon wafer.
Workpiece processed include silicon wafer of discrete devices, integrated chips (IC) and virgin etc.
Advantages of back grinding wheels
Good Self-dressing ability, Long life and low prices.
High heat conductivity, high wear resistance, and low coefficient.
It is highly desirable that grinding wheels generate only very low damage to ground wafers.
Applicable grinding machine
The back grinding wheels can be used for the Japanese ,German, American, Korean and other grinders . Such as Okamoto , Disco, Strasbaugh and others grinding machine.
The specification of diamond back grinding wheels
Model
Diameter (mm)
thickness (mm)
hole (mm)

6A2
175
30, 35
76
200
35
76
350
45
127

6A2T
195
22.5, 25
170
280
30
228.6

6A2T(three ellipses)

350
35
235
209
22.5
158
other size can ba made according to customers requirements Email: [email protected]