The 5th Seminar on Materials and Processes for the orthopaedics was successfully held in Zhongwu Hotel, Changzhou, Jiangsu Province on July 28-29, 2022.22. The conference speeches covered orthopedic materials, production and processing, testing and regulations. A number of exhibitors in the field of orthopedic raw materials, processes and services, equipment and accessories, contract manufacturing shared their latest achievements in orthopedic applications on site.
Moresuperhard always committed to providing perfect grinding and polishing solutions. In the medical industry, we are also advancing with The Times, constantly learning new knowledge to improve their own knowledge system. Every employee hopes to improve their professional degree to better serve customers. After attending this seminar on orthopedic applied materials and processes, we have gained a lot. We have learned about orthopedic materials and how to process them, and further improved our understanding of the medical industry. We are honored to participate in this conference.
With the development of basic research and theories of orthopedics, new theories and techniques have emerged and been applied to clinical practice, and the orthopedic industry in China has made great progress in recent years. orthopedic medical devices, as one of the important sub-industries of the medical device industry, has always been an important segment of the industry competition. From the perspective of various subsectors of orthopedic medical treatment, the scale of trauma products accounts for a relatively high proportion, while the growth rate of spine and joint products is relatively fast.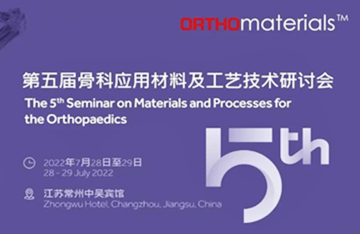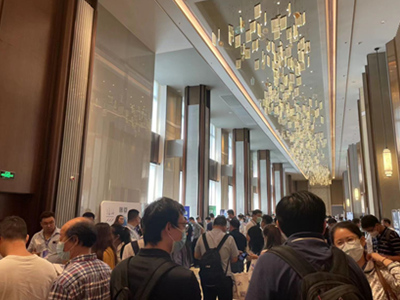 According to industry research data, the compound growth rate of China's medical device industry has been maintained at about 15%. Last year, the industry's growth rate was 14.45 percent, according to the Ministry of Industry and Information Technology. According to the Blue Book analysis, the main income of Chinese medical device manufacturers in 2018 was about 638 billion yuan, and by 2021-2022, the main income of medical device manufacturers is expected to exceed one trillion yuan. It is expected to reach nearly $600 billion by 2024, growing at a CAGR of 5.6% between 2017 and 2024. China has become the fourth largest market for medical devices after the United States, Western Europe and Japan.
If you do not have time to participate this conference, let Moresuperhard show the situation and knowledge for you. Throughout with us together!
Seminar Guide
Materials, machining, cutting tools, fixtures, dry ice deburring, additive manufacturing, laser processing, coating, measurement, digital transformation, quality control system data acquisition, mechanical testing, orthopedic implant removal analysis, etc
Nanocrystalline metal materials for medical use
Orthopedic applications include materials such as metals, ceramics, and polymers.
The metal material has excellent comprehensive mechanical properties, mature production technology and low cost. Mainly used for bone, tooth and other hard tissue repair and replacement, cardiovascular stent and other lumen stent manufacturing. Among them, stainless steel, titanium and its alloy, cobalt alloy dosage is the largest.
Nanocrystalline metals have excellent strong plasticity. At the same time, there are some problems, such as the difficulty in preparing large size nanocrystalline metals and the poor stability of nanocrystalline metals. Nanocrystalline titanium alloys with higher strength will further improve the mechanical safety of implanted products.
Non-metallic materials PEEK is widely used in the medical industry
Polyether ether ketone, polyetheretherketone (PEEK), for the linear aromatic macromolecule compound, of phenylene units for oxygen - - carbonyl - phenylene, for half a crystalline thermoplastic plastics.
The medical market can be applied in trauma, spine, joint and other fields, the most common application is as an interbody fusion device, anchor and other implanted in the body, in recent years, there are also dental, maxillofacial surgery cases.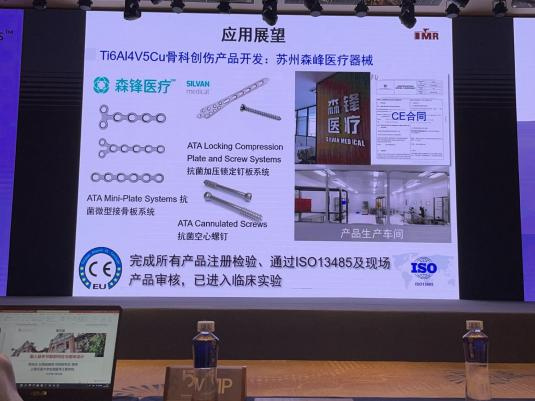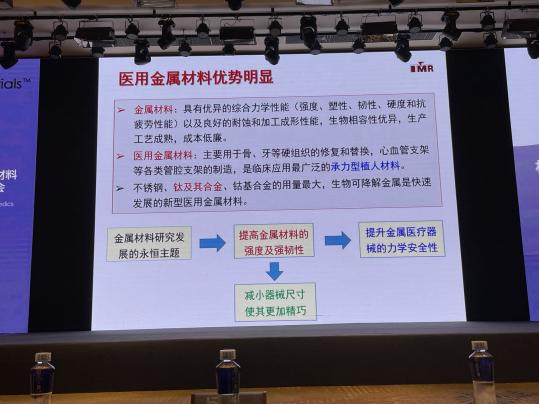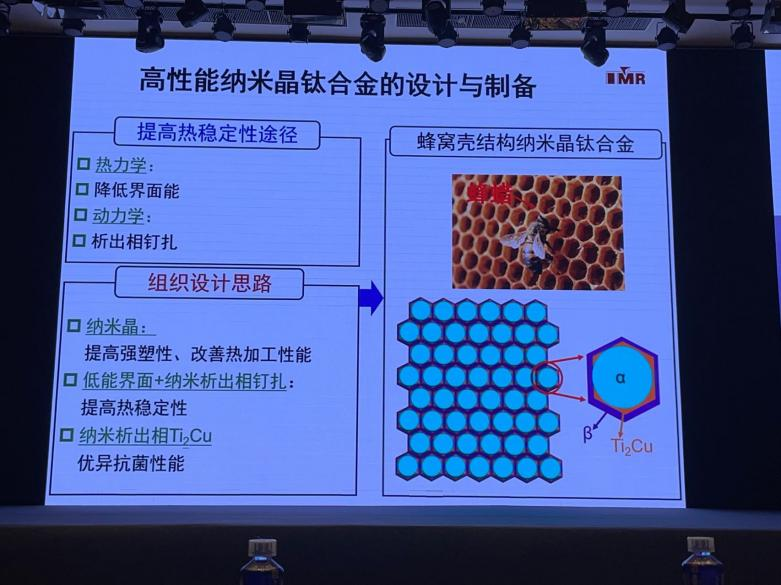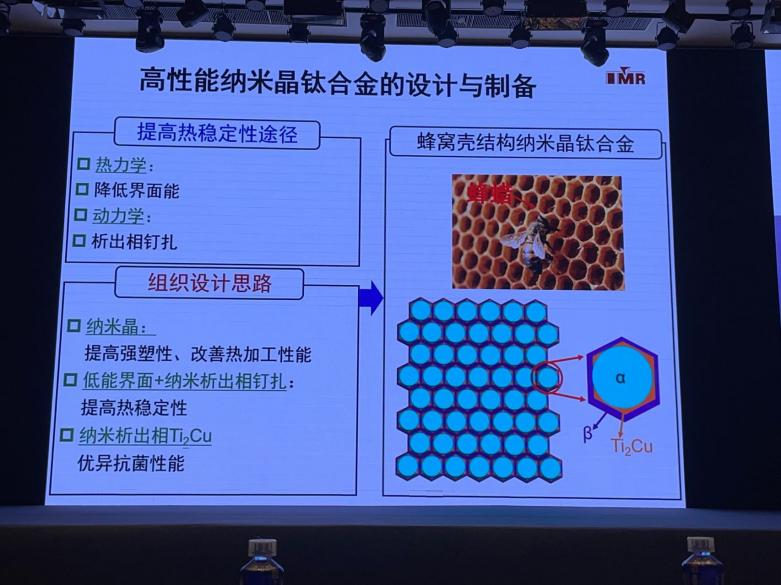 Clinical use of orthopedic implants
Orthopedic implants usually refer to clinical orthopedic medical materials used for the replacement, support, repair and filling of human bones, which can completely or partially replace joints, bones, cartilage or musculoskeletal system, involving the shoulder, elbow, hip, knee, spine, etc.
Orthopedic implants are widely used in artificial joints. Its main function is to carry plus motion. At the same time, it also faces some clinical problems, such as osteolysis caused by wear and tear debris, metal debris, ions, pseudotumor, lubrication failure abnormal sound, and the general clinical life is 10-15 years.
The functional testing of orthopedic implants should take into account experimental testing, theoretical analysis and clinical studies.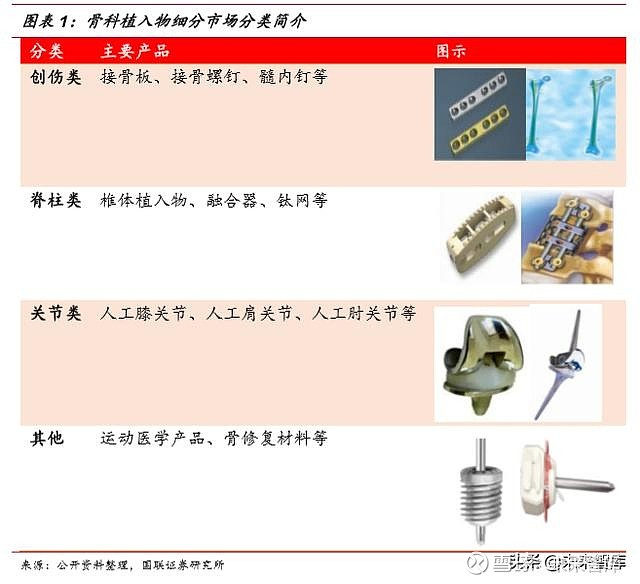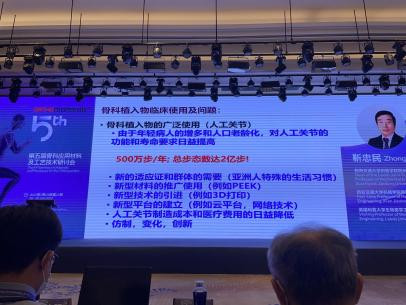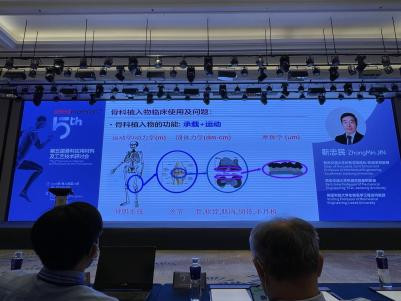 Orthopedic production processes include, for example, casting, forging, machining, coating, testing and so on.
Mikron Tool
Mainly deep hole micro - diameter drill and milling cutter. The mechanical processing and case sharing in medical products are introduced.
The main machining covers two chunks, orthopedic and surgical instruments.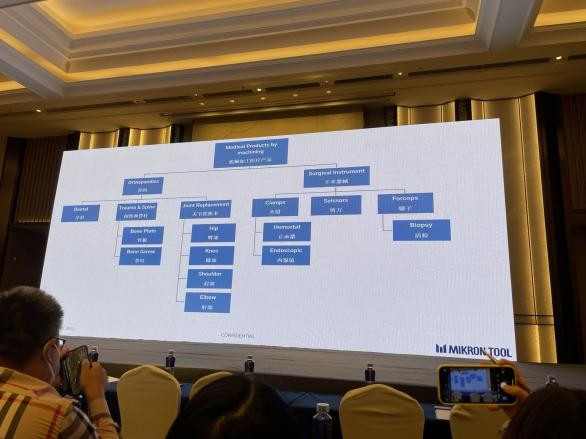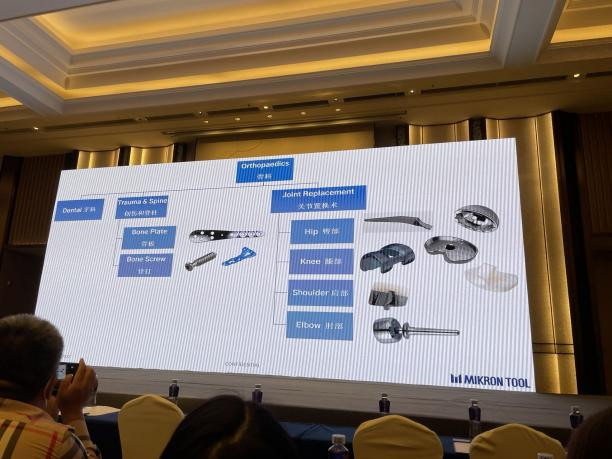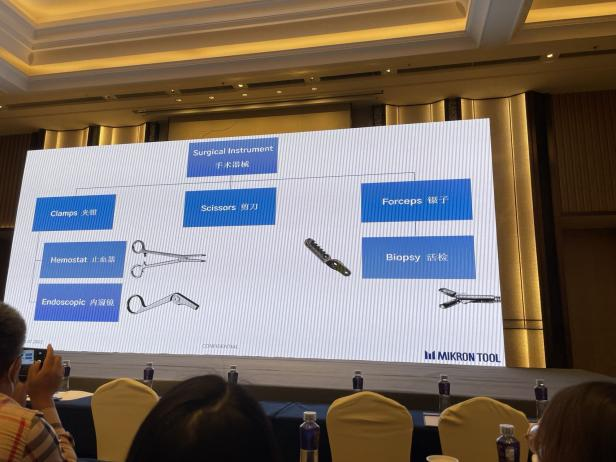 Machining (high precision multifunctional compound machine) to achieve milling, grinding, throwing)

Starrag has two brands, Bumotec (high precision multi-function compound machine tools for precision and complex small parts processing solutions) and SIP (ultra-high precision vertical and horizontal coordinate boring and milling center).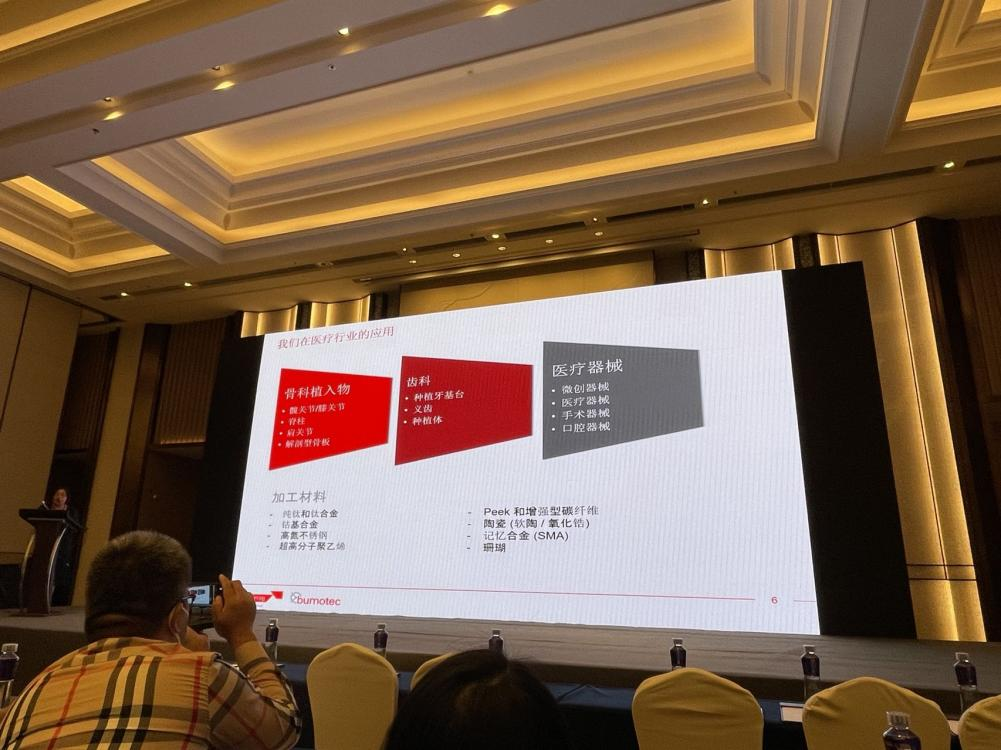 The main processing of medical applications: orthopedic implants, dentistry, medical devices.Occlusal clamping + flexible manufacturing, applications in orthopedic implant and device processing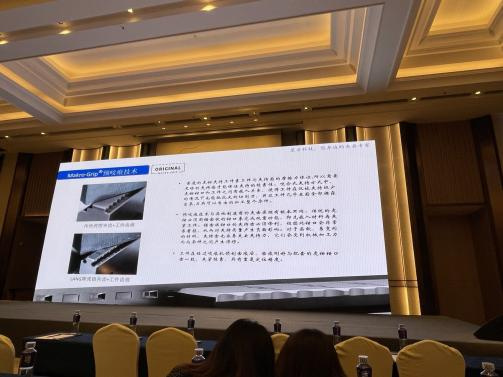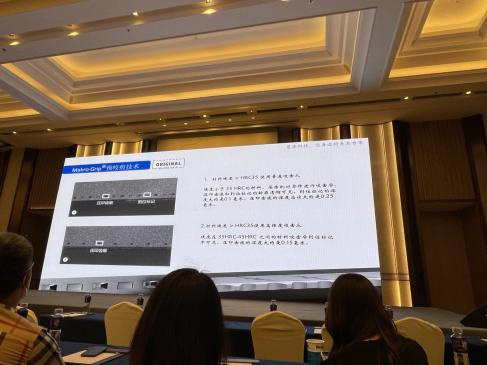 Deburr with dry ice
The lossless cleaning process does not damage molds or tools and allows for more frequent and efficient cleaning, which significantly reduces tool replacement costs and product obsoletion rates while improving quality output.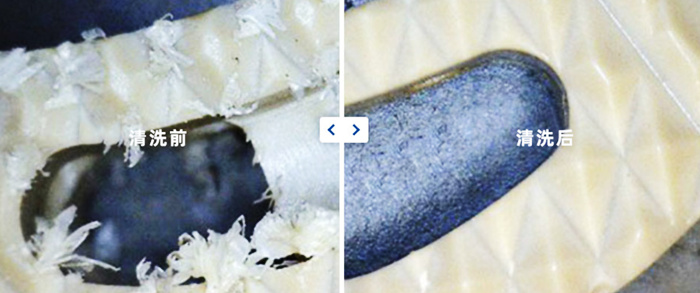 Coatings for orthopedic implants
- Plasma coating
- Physical vapor deposition PVD
- Chemical vapor deposition CVD (tantalum)
- Anodic oxidation
Tantalum has great potential in the orthopedic and dental industries. Tantalum metal is an ideal medical metal material, which can be integrated with the soft and hard tissues of the human body. The tantalum coating ON THE surface OF medical metal devices can be reproduced by chemical vapor deposition to improve the biological properties of the materials and reduce the cost.
In addition to biomedicine, it is also widely used in semiconductor and electronic industries.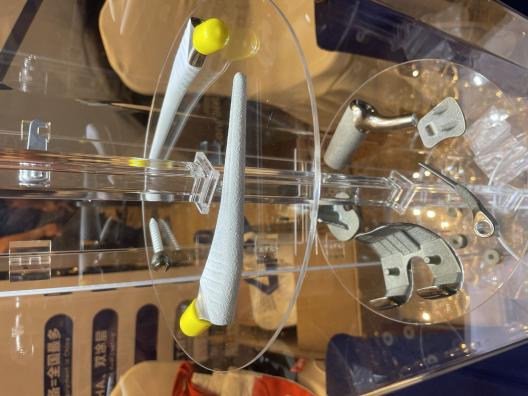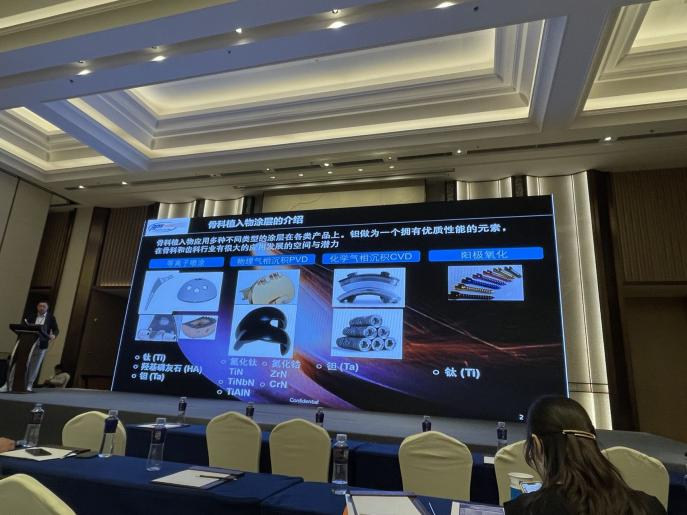 ---EDITOR: Doris Hu
---POST:Doris Hu