More SuperHard company offers a full line of diamond and CBN grinding wheels and dressing stones for fine grinding machines and single and double side lapping systems. Our vitrified diamond and CBN grinding discs have high grinding efficiency, high wear resistance and abrasive consumption, good surface quality and flatness of the workpiece.
double disc diamond and CBN grinding wheel
Applications of vitrified bond double disc grinding wheel
Diamond grinding wheel, is suitable for grinding carbide, tungsten steel, PCBN high hardness of the workpiece ,ceramic , optical glass, sapphire glass and other nonmetal materials. CBN grinding wheel, is suitable for high speed steel, bearing steel, tool steel, stainless steel , powder metallurgy, precision grinding mill cast iron and other hard materials.
Applicable areas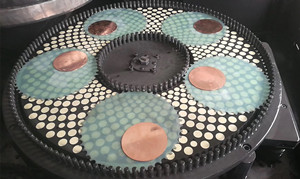 * Hydraulic pneumatic components. vane pump, conversion valve, piston pump,fuel pump, hydraulic motor parts.
* Compressor spare parts. air conditioner compressor vane, piston, air cylinder, Refrigerator compressor valve plate.
* Engine parts. automobile fuel pump parts, booster pump parts,oil pump nozzle parts.
* High precision shaft ,seal, watch parts, molds, carbide blade, ceramic valve core,magnetic materials,etc
The specification of double disc grinding wheel
1A2T
D: 305mm - 1200mm
X: 3mm - 10mm

T: 50mm -100mm
6A2B
D: 380mm - 1200mm
W: 150mm - 400mm
X: 3mm - 10mm

ceramic paste layer: cylindrical, hexagonal, fan shaped and square

Flatness:<=2μm, parallelism:<=2μm, Roughness: Ra0.02μm-Ra0.2μm

Durability: grinding HSS slide (25mm*25mm), the number of workpiece >= 1million

grinding carbide blade, the number of workpiece >= 1million

Double disc grinding machines:AM South Korea, Pete waters Germany, Stahli Switzerland, lapmaster and Koyo ...
Dressing wheel for diamond and CBN wheel
The dressing wheels are used for dressing diamond and CBN wheels. According to the different particle size, accuracy of the diamond and CBN grinding disc to choose the dressing wheel, making dressing easier and more time saving.

Our customer tested surface roughness of workpiece by MarSurf M 400. The results show that the workpiece has the much stable performance and good surface roughness by using our diamond grinding disc.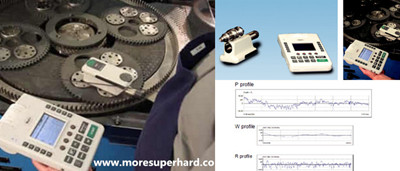 Related Products