Manual MT-188 tool grinder is easy to operate, it can manufacture and regrind insert tools very economically. Not only grinding cutting tools which is made of PCD / PCBN, but also tungsten carbide and Hss tools.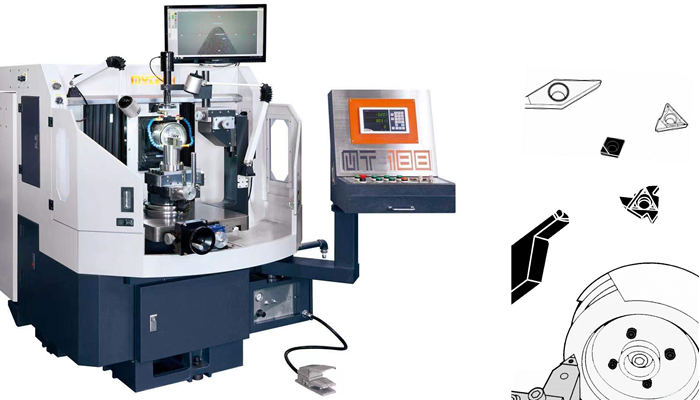 Standard Accessories -MT 188 Tool Grinder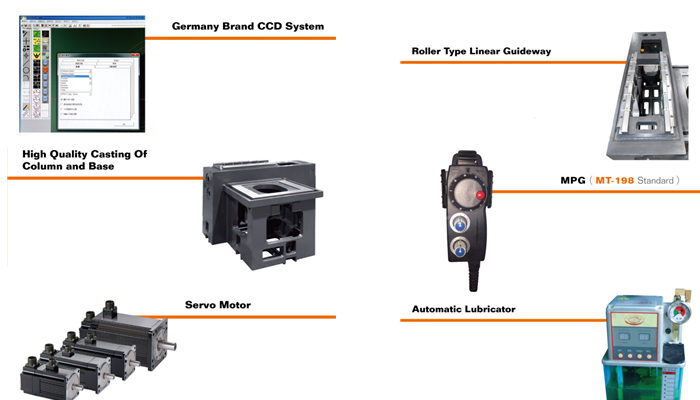 Vitrified Diamond Grinding Wheel
The vitrified diamond grinding wheel developed and produced by MoreSuperhard is matched with high-precision MT-188 tool grinder to grind pcd, pcbn, carbide, HSS tools, etc. We only choose the very strong synthetic diamond as the raw materials, make sure not only the particle shape is round enough but also be with some sharp points, which can make sure we won't lose the efficiency while we still want enough life from the wheels. So it will help you get fast, stable, much more PCD tools in unit time.
Germany Brand CCD System
The grinding machine equipped with German high-precision camers system and measurement software. The major performance features include: multiple language is available and CAD graphics and geometry in process measurement. Precision and producitiviuty has been greatly improved.
High Quality Casting Of Column and Base
The major machine elements, such as base, table and wheelhead are all analyzed by Computational Fluid Dynamics (CFD) to optimize the machine construction. This design performs the best structural dynamics with minimum deformation.
Servo Motor
The brushless servo spindle motor is much better than tradition motors that has the features of smaller, lighter, higher-torque, high-efficiency (2.2KW) and Max. Speed 6000 rpm/min.
Large capacity 100-liter tank with bag filters keep coolant clean for a long time to assure highest quality possible.
Roller Type Linear Guideway
To maximize stability and load capacity, the swing axis and position the axis are equipped with SCHNEEBERGER wide span and precision linear ways. No matter heavy duty or fine grinding, can to meet various machining requirements.
Automatic Lubricator
The automatic lubricator supplies lubrication to precision linear ways and roller ensuring high damping performance, long-term smooth feed and precise grinding.
Optional Accessories - MT 188 Grinder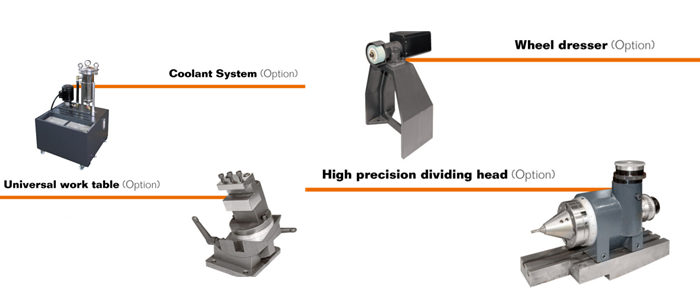 Universal work table

The single axis can rotate work table and dual axes can tilt work table for tool's back angle grinding.
Wheel dresser
The workbench type wheel dresser is equipped with power motor for dressing diamond grinding wheel. The accessory now has the features of compact design, quick setups and reduction of non-cutting idle time.
High precision dividing head
For clamp round tools, the precision ground indexing plate has 24 indexing locations in 15° increments also can fine adjustment the tune the angle. They're commonly used with NANN precision collet and flange to achieve optimal performance increase.
Parameter of MT- 188 Tool Grinder ( * V:standard O: option X:not )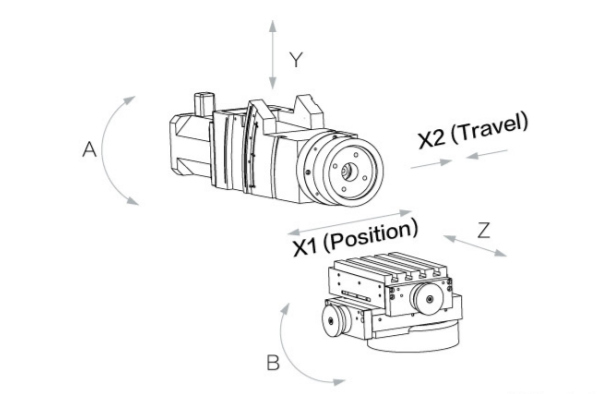 | | |
| --- | --- |
| SPEC | MT 188 |
| Spindle | 0-6000 rpm/min (50Hz) |
| Vitrified grinding Wheel size | 150 x 40 x 40 |
| Grinding pressue | 0-0.4 Mpa |
| Grinding wheel oscillation distance | 0-40 mm |
| Grinding wheel oscillation stroke | 40次/min |
| Grinding wheel oscillation position | 0-188 mm |
| Grinding wheel inclidtion | -2°-24° |
| Swivel table swivelling angle | 270° |
| Table size | 210x 160x 4 slot |
| External dimoensions | 1396 x 1601x 1582mm |
| Y axis mpg | x |
| X1 axis mpg | x |
| X2 axis mpg | x |
| A axis mpg | x |
| Z axis air pressure | v |
| B axis brakes | o |
| Spindle with variable speed | v |
| Grinding wheel spindle with variable speed | v |
| 22" lcd monitor | v |
| High resolution camera and measurment system | v |
| Tool stand | 12 16 20 25 32 |
| Z axis dro | v |
| B axis dro | v |
| X axis dro | o |
| Y axis dro | x |
| A axis dro | x |
| Led work lamp | 2 pcs |
| Grinding wheel | 3 pcs |
| Net weight | 1800 KGS |