Edge Wheel for Silicon Wafer Grinding
The unrounded silicon wafer is mounted onto a grinding chuck and a profile rounding wheel rounds the edge of the wafer. The edge profile is rounded to match the customer specifications.
Application of edge grinding wheel
Edge wheel/ chamfering wheels for silicon and sapphire wafer edge grinding. A small diamterer wheel for notch grinding.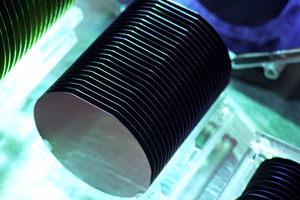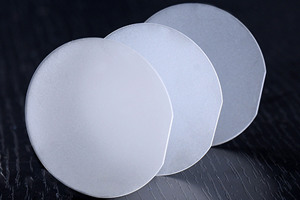 - Metal diamond wheel for rough grinding to get accurate edge profile.
- Resin diamond wheel for finish grinding to get good surface roughness.

Features of edge wheel/ chamfer wheel
- Grinded with uniform chamfer width, excellent rigidity
- Strong groove shape retention, long life
- By edge grinding the final diameter is adjusted
- A uniform diamond layer minimizes machining damage
- Highly precise slotted shape support various wafer shapes
The specification of edge grinding wheels
D (mm)
T
Grit
bonded
Groove
50 - 250
3 - 20
325 - 3000#
Metal / resin
1-10G
Other size can be designed according to customers' requirement